Warning
: Undefined array key "sfsi_plus_mastodonIcon_order" in
/home/u900295645/domains/educavor.com/public_html/wp-content/plugins/ultimate-social-media-plus/libs/sfsi_widget.php
on line
1748
Please follow and like us:
Here in this Beast Academy vs Singapore Math review, you will learn how these online platforms are teaching math for whatever grade level that you desire. There are times when you have to give your children the best in education. However, math is one tricky subject in which every student struggles. Thus it is important for everyone to have proper math classes for students and also look out for the best core curriculum through which you can teach your kids. Whether your child is in second grade or tenth, these online math curriculum platforms have got you covered.
Not everyone is smart enough to understand math, hence every student requires individual attention and every student should think that math is easy and not difficult. Every grade level has its own set of challenges which can be easily solved to make the child more confident. Thus it is important to make sure that everyone loves what they are studying so that they don't get bored. A math program that couples just the right kind of study and fun, is what we need!
What to See When Studying Math?
One of the most important things to see when you are studying math is what will be the core curriculum. The course structure helps you define whether all the important topics are being covered or not. Another key aspect of getting a proper curriculum is to find out whether the topics being taught are in line with the age group and grade level of the children or not.
A math program that holistically caters to all kinds of math dilemmas is the answer to every distraught kid out there! You cannot teach something advance to young people or something really easy for older people. There has to be a proper balance that one has to maintain in order to get the best out of anyone.
How to Teach Math?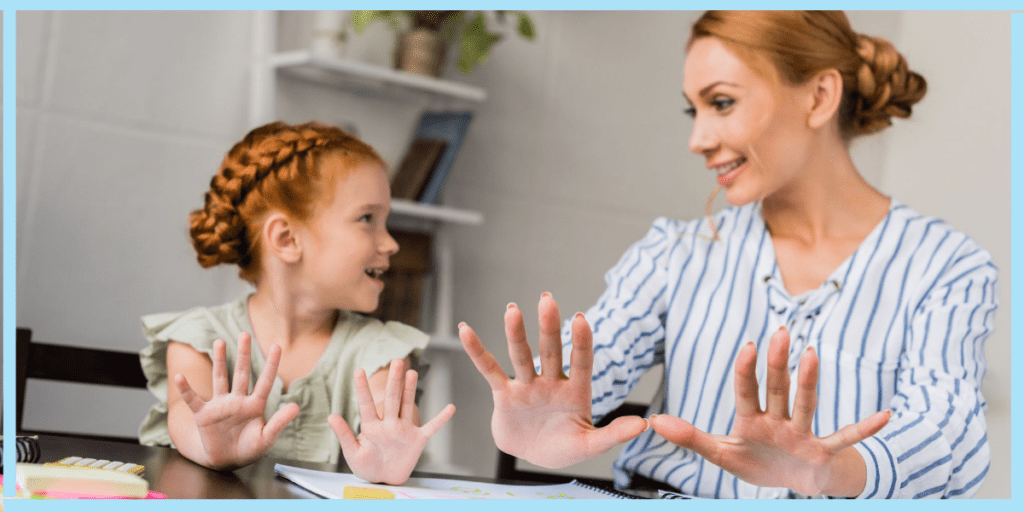 Another important thing to note is to see how math will be taught to the student. The problem that you often face is that people don't teach math the way it is supposed to be taught. Hence when this happens, you need to find a place where you can easily learn math at every grade level and not get disappointed too early. As a teacher, you simply can't start teaching calculus to a third grade student, you've got to start from the basics of algebra.
Thus homeschool math needs to be taught in a way that you don't get disheartened and get your basic math concepts right in the first place. Because if you are unable to study in the first place then you will never go ahead to study math. Thus a right platform to study math is extremely important so that you can learn what you want. An interactive way of teaching math is what everyone needs so that you are not bored when seeing all the numbers that sound a lot boring.
Beast Academy vs Singapore Math
There are two different academies that offer different school math programs for different age groups. These academies have different programs that make learning easy and simple and generates the interests of the students as well.
From characters to comic book formats, the platforms have got everything that you need to know in order to learn math. We will now take you through Beast Academy and Singapore Math so you can get to know more about them.
Beast Academy Review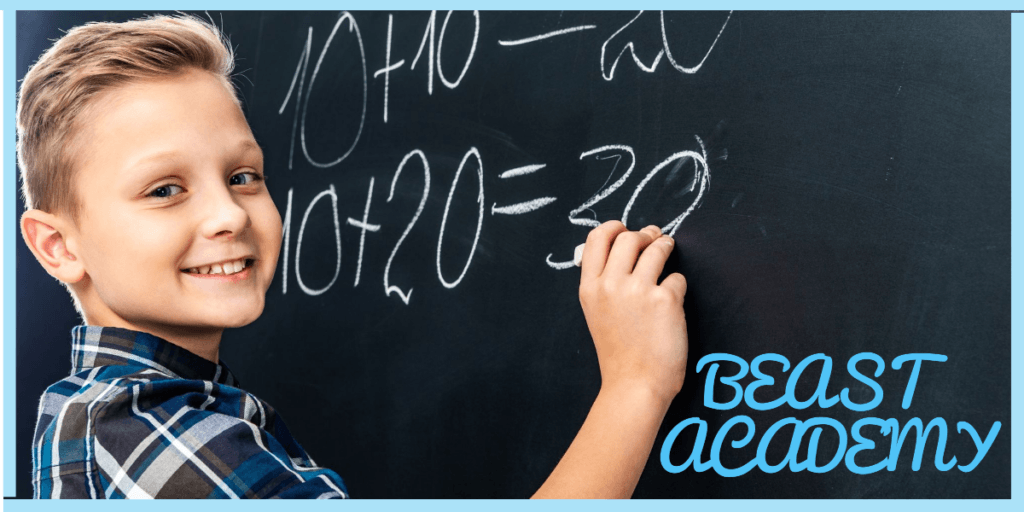 When you are learning math, the most important aspect to look into it is to think critically. Because that is what math teaches you, to think critically. With Beast Academy, you as students get a chance to do that critical thinking that you may not be doing with other math programs.
The best thing that you get from this particular platform is that you get to know about the concepts of doing math calculations. If you are clear on this, then you can easily understand math and all the logic behind it. Using beast academy to further your Math skills and enhance them is one of the academic choices that you won't regret!
Beast Academy Teaching Process
In order to teach students, there is special patience that is required. And when you are teaching math, there is special attention needed towards children so that they are attentive. The comic-style illustrations make it easy for everyone to read and understand rigorous real math problems and develop problem solving and critical thinking skills. The explanation should be so vivid and thorough that the child remembers those concepts till next year.
The storytelling process makes everything a story which is even easier for you to understand and solve the problems even if you are having any troubles in it. This particular feature helps when children are not understanding math and they have to be taught in a different way.
These lectures are engaging and generate the interest of the students as well. There is a practice book as well that will help you to get a better understanding of math.
The practice workbook helps you solve different problem solving questions that will help you clear your math concepts and develop critical thinking skills. The main aim with the curriculum of Beast Academy is to ensure that the kids don't put the books down. There are different grade levels through which you can start off and gradually increase the difficulty level from second and third grade to higher classes.
Beast Academy Teaching Channels
There are different channels through which you can learn math with the help of Beast Academy. The first way is the evergreen books way where there are different guide books to take you through to homeschool math curriculum so that you can reinforce and learn all the concepts. The books contain different puzzles, games, problems, and other stuff to keep you engaged. Even the comic book format is available to ensure the kids remain engaged and motivated.
Another channel through which you can learn is the online channel, which is the most in demand now. Through this channel, the student gets a new way of learning math with detailed progress reporting and interactive practice sessions.
There is a different curriculum designed for different levels making it easier for everyone to learn according to their capacity and so that they don't have to study something of a higher level or go back to the basics all over again. From addition, subtraction, exponents, counting, fractions, integers, to word problems, there are all the things that you need from Beast Academy. While some God-gifted students easily get the knack of it, some students still need reinforcement of concepts to get through.
Singapore Math Review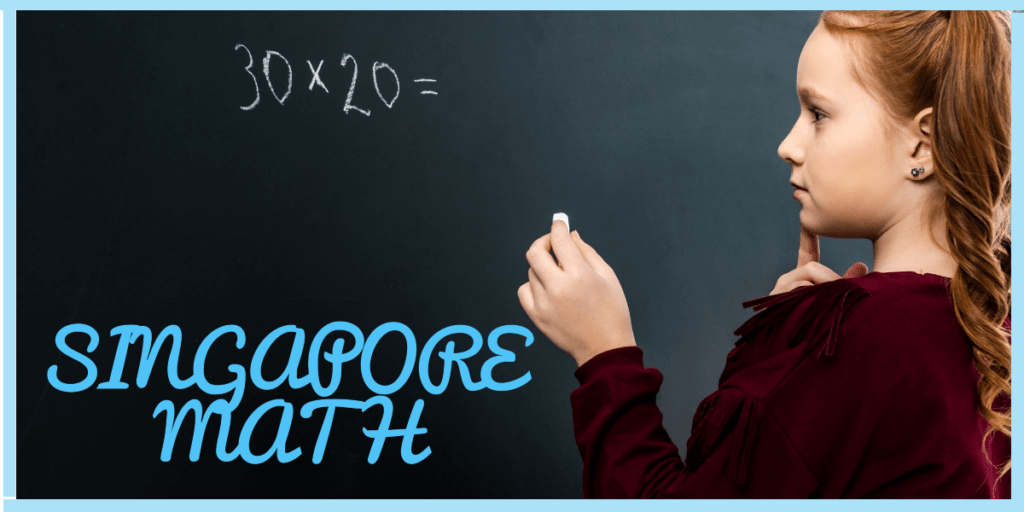 If you are looking towards getting the highest quality of education when it comes to math, then you've landed at the right place. The platform provides the best math education that you can receive through its different channels.
What is Singapore Math?
Singapore Math is a math curriculum with a framework focused on developing problem-solving skills and understanding critical math skills in depth. It is closely associated with Common Core State Standards and National Council of Teachers of Mathematics.
The education system followed by this curriculum is now being utilized in different other universities and similar course content is being designed in order to get the maximum out of it, be it any grade math. The main aim through which the platform runs is to impart education to everyone and anyone. Effective teaching techniques and methods make it easy for you to study the concept and understand it.
Programs Offered at Singapore Math
Every program that is being offered is different from the rest and each caters to a different set of individuals. While 5th grade math is entirely different from high school math, it is important that the basic concepts are clear to all students alike.
Hence you can learn anything and everything from here according to what you want and what you need. There are different programs developed for different age groups as well which also include primary math and math for different classes. Every course content is unique and different and caters to the specific needs of everyone. It would take you years to master math had it not been for these strategically designed math programs to aid learning.
When you start learning you want to learn for excellence and that is exactly what Singapore Math offers you through its consistent results. The online program teaches you different math techniques like prealgebra, perfect square, distributive property, and others.
The Curriculum at Singapore Math
The math curricula cover everything with teaching textbooks and answer keys to make math a smooth breeze for you. There are results par excellence for every class making it easier to understand that the results are satisfactory as it is focused on mastery that it achieves through its concepts and teaching practices. Be it level 3 or level 5, everything is possible with this curriculum. A guide book for math students can be a game changer! Soon the kid will be prepared to challenge math!
There are different approaches and features that make it a standout performer amongst the rest which is Concrete, Pictorial, and Abstract. The platform gives students the hope and edge that they know math and they can get a handful of knowledge through this way.
You can learn through any stage you want but all the stages through which math is being taught is extremely important. The more you study, the better command you get in math.
Another interesting initiative taken is of mental math which is extremely important. Through mental math, one gets to learn different math questions in their mind without having the need to use a calculator or pen or anything else.
The more you become quick at it, the more you are able to get the best out of yourself and it gives you the impact that you are learning.
Conclusion
Want your child to love math? Conceptual understanding is very important whether your kid is in 2nd grade, 3rd grade or 5th grade.
Both the platforms are doing a perfect job with teaching math as they are imparting knowledge. And they are doing it to their best of capacity. But now when it comes to selecting the best, Beast Academy gets a slight edge over the others.
This is because the way that it teaches you through the storyboarding process makes everything easier and has got multiple channels as well to stay connected with you. The more you use it, the more you will learn math and that too perfectly.
FAQs
Is Beast Academy Common Core aligned?
Beast Academy is aligned with Common Core and covers topics that help in math problem solving and logical thinking.
Is Beast Academy Free?
No, It is not free and there is a monthly subscription for students.
How much does Beast Academy Cost?
It costs $15/month for the first student and then $7.50/month for the additional student of the same parent.
What is AoPS (Art of Problem Solving) Math?
AoPS Math is the art of problem solving is a group that helps local academies with their math teaching methods
Is Beast Academy a full curriculum?
It is a full math curriculum for kids with ages between 8-13.
What grade level is pre algebra?
Pre algebra is a middle school level usually taught in 6th standard.
Is Singapore Math mastery or spiral?
Singapore Math is neither mastery nor spiral.
What is different about Singapore Math?
Singapore Math covers topics in details and builds upon your prior knowledge and learning.
What grade does Singapore Math go up to?
Singapore Math goes up from grade 1 to 6.
Who created Singapore Math?
Singapore Math was published by Marshall Cavendish in the year 2007.