Please follow and like us:
The education system of a country plays a crucial role in its development. In the 1850s education became compulsory in America which gave rise to the need for an educational system. The public education system came into being to fulfill this need and sufficed for the time's education standard. However, over time it became less of a system that encouraged learning and creativity and more of one that relied on rote learning; unable to prepare the students for the changing times.
It was around that time in the 1980s that homeschooling became widely popular. Parents started schooling their children at home realizing the realities of the public school system. Although homeschooling seems like the only solution to provide your child with comprehensive education, it isn't that easy. Ron Paul Homeschool Curriculum is a prominent name that claims to provide school and college students with a curriculum that pushes them to think critically rather than wasting hours rote learning.
What is the Ron Paul Homeschool Curriculum?
Ron Paul, the former U.S. Representative for Texas, created the Ron Paul Curriculum soon after leaving office. The Ron Paul Curriculum is a self-taught online home school program with video lectures. The course work includes regular course readings and writing assignments that help fortify what has been taught in the lectures. The curriculum is specifically designed to urge students to be critical thinkers and analytical writers.
The curriculum is based on libertarian philosophy. Students are given exposure to subjects and courses such as the constitution, Western Civilizations, economics, personal finance, business course and get to learn soft skills such as public speaking, etc.
Some of America's greatest thinkers have made a joint effort to formulate the Ron Paul Homeschool Curriculum. These include big names such as Thomas Woods, Timothy Terrell, Gary North, and Ron Paul. Most of the Ron Paul Curriculum instructors have PhDs in their respective fields making this a quality choice for your child's homeschooling.
The Ron Paul Curriculum is the ideal solution for Self-Motivated Students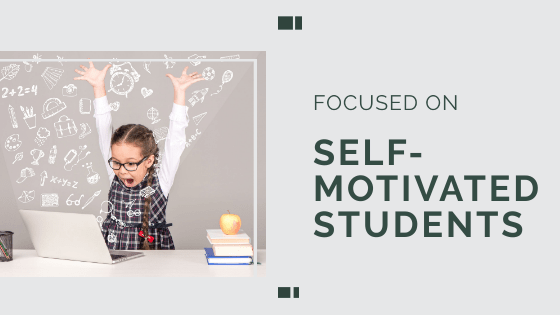 Parents are taken aback when they are faced with the incompetence of the public schooling system. The only other options they have are private institutions or homeschooling. Private institutions in which tuition fees amount up to tens of thousands of dollars are way beyond a middle-class family's reach. Even the public systems cost them a handsome amount with a substandard level of teaching. The only other affordable option is to homeschool children.
The Ron Paul Home school Curriculum is ideal for children who are motivated to learn. It is designed to facilitate children to learn and critically analyze instead of rote learning, eventually preparing them for CLEP tests that most Ron Paul Curriculum students easily clear.
However, if your child is not motivated to study, this program is not for them. The curriculum is completely self-taught with online videos and student moderated forums. You need self-motivation to watch these videos attentively and actively learn, giving each course the required hours per week.
Ron Paul Curriculum: The Curriculum with a Purpose
The sole purpose of the Ron Paul Homeschool Curriculum is to teach the students what matters and will help them in the real world. The courses are designed to provide knowledge to the point instead of teaching students things that they will never use, wasting the crucial building years of their life. Social Sciences are not covered until high school level allowing students to concentrate on the scientific and technical subjects. Even the hard sciences (such as physics, chemistry, biology) are taught conceptually focusing on the absolute essentials.
Everything the Public School Curriculum is Not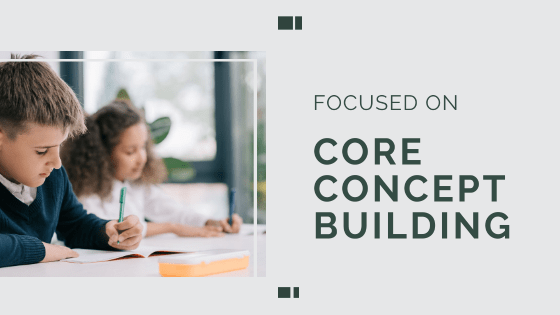 Much of what qualifies as education in public schools include surface-level knowledge and excess information crammed into children's heads. Students rote learn for the term exam just to forget what they learn soon after. The standardized test and examination do not test critical knowledge rather force students to study just before the exams.
The Ron Paul Curriculum is designed such that the focus is on core concept building from the very beginning, something the public system seriously lacks. All the excess material is omitted from the course syllabus allowing the students to employ critical analysis and think freely. The online medium of the lectures eliminates the use of textbooks altogether as all course resources are available online and a forum to discuss problems with other students. This encourages independent learning contrary to the methods used at public schools.
Students are pushed towards blog post style writing assignments which have two-fold benefits. Firstly they are motivated to perform better as they know that the assignment will be posted online for anybody to see. Secondly, this builds a portfolio for them side-by-side that will always help them in their future years.
Major emphasis is laid on building skills such as analytical writing and public speaking which will help students later on at the college level and even in their professional lives. Subjects and topics like History, Economics, the constitution, etc are taught more comprehensively teaching children valuable skills and information.
What's different: Courses about Western Civilizations, American History and Government
Tom Woods has some great courses on Western Civilization, which are part of the Ron Paul Curriculum. Tom Woods has a Ph.D. in history and strongly supports libertarianism. Courses like these give students an insight into the real world and give them the knowledge that mainstream books cannot give them. There are three courses on Western Civilization and Government that both children and adults can enroll in.
10 Reasons why you should opt for the Ron Paul Curriculum
100% money-back guarantee
No textbooks are required making this more economical than public schooling model
A strong emphasis is laid on critical thinking and no work just to keep students busy
Self-taught curriculum with student-moderated discussion forums for each subject
11th grade and 12th-grade classes are mostly conducted by college professors that have PhDs in courses they teach
Video lessons are uploaded daily that are exclusive to this program
Students have access to original resources in government and history courses
A one-time enrollment fee that covers the whole family
You can try the curriculum with 40 free lessons!
What does the Ron Paul Curriculum cost?
The Ron Paul Curriculum costs just $500 per school year for each student. This comprises a $250 yearly membership fee and $50 per course fee. This brings the daily cost to as low as $1.37/day. A typical student will take 5 courses per year, bringing the total cost per year to just $500 per annum.
On the contrary, any public school charges around $10,000 to $15,000 per year or higher for each student that is enrolled. The Ron Paul Curriculum looks very affordable as compared to a public school when you consider the quality of education provided by each.
It proves to be even more economical for families with more children as the yearly membership fee is only charged once for any number of children enrolled. The rest of the tuition fee depends on the number of courses the child enrolls in.
You can test drive any course for free and they offer a 100% money-back guarantee if you are not satisfied with the quality of the curriculum.
Conclusion
So after doing this Ron Paul curriculum review, we come to the conclusion that it's an affordable alternative to public schooling, which can help your child think critically and develop useful skills such as public speaking. It is not the mainstream curriculum and is dominated by studies in history, economics, and government; topics that are neglected by other educational systems. It is designed for self-motivated students who wish to explore their potential and work independently and effectively learn.
FAQs
How do the Ron Paul Curriculum courses compare to college courses?
The Ron Paul Homeschool Curriculum covers topics and courses such as American History, Economics, Government, Western Civilizations, and much more. Courses like these promote critical and libertarian thinking. It is difficult to find courses in the public schooling curriculum that can achieve the same.
Apart from what is taught, it is about how it is taught. The Ron Paul Curriculum focuses on critical thinking and writing-intensive work rather than rote learning before examinations.
Can the Ron Paul Curriculum Make College More Affordable?
College can cost a lot these days. In fact, it is impossible for middle class families without financial aid or student loan. Ron Paul Curriculum can help finish college in a much affordable way. Many of the courses prepare students to attempt the CLEP exams. The courses are writing-intensive and comprehensive which eventually helps the students clear the CLEP exams easily. Students can take these courses from anywhere bringing down the costs even more. Where college can cost hundreds of thousands of dollars, the Ron Paul Curriculum costs around $500 a year per student.
How To Learn More About the Ron Paul Curriculum
You can learn more about the curriculum on their website. You can find a comprehensive summary of the program here