Please follow and like us:
If you're looking to homeschool your children, reading curriculum reviews is always a great idea. There are various homeschool curricula from which you can find the one that suits you best.
Here we will provide a complete Bob Jones curriculum review (BJU Homeschool), giving you all the details you need to make an informed decision for your children.
You can even find reviews by parents online, which may also help you make the decision.
What is Bob Jones Curriculum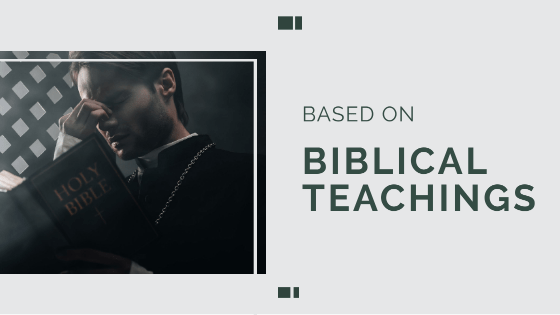 The Bob Jones Curriculum is a homeschooling curriculum built around the Christian worldview. Its core values are based on biblical teachings. It was initially used by a Christian school but now has been modified to adapt to the homeschooling curriculum.
The curriculum is based on providing children with reading materials that enable critical thinking and practical learning. It has courses for children in K3 up to the 12th-grade level.
The BJU Press is responsible for publishing all the course materials and books and preparing the online videos. The books are designed to help students learn, especially students in lower grades.
A teacher s edition is also available, which contains details helpful for home educators teaching their children enrolled in the offline program.
The teacher s manual can be a bit expensive, but the BJU Press claims it can help the parents better understand the course content. Eventually making them better teachers.
Another key feature of the learning materials is that the biblical aspect is very effectively incorporated into the curriculum. This provides students with a perfect balance between science, other subjects, and religion.

The BJU Homeschool Curriculum offers two different learning options:
Distance Learning Program and
Textbook Learning Program.
Distance Learning Program
This program is the online option that parents can opt for their child's homeschooling. The material is taught to students using online videos.
Written work is assigned regularly to help reinforce the information conveyed through video lectures.
The Distance Learning Program has two further divisions:
If you select the online mode of study, the student will access videos online in which a BJU teacher will teach the course material to him/her.
The videos are engaging, interactive, and aren't that long. The student will not lose interest halfway through them.
Tests and quizzes will be taken online for children in Grade 4 or greater. The tests are graded automatically. This is a plus point for busy parents as they have to put in less time.
A learning portal is maintained for every student where the parents can track their child's progress and set the grading scale and length of the academic term to their liking.
Parents can interact and ask the BJU staff, teachers, and other parents questions through a forum.
If you go for the DVD-based program, you receive offline reading materials and DVDs. These are prepared by the BJU Press specifically for this teaching style.
The DVD s contain video lessons for the whole year and come with printed tests and quizzes. You, the parent, will conduct these during the term.
It also comes with lesson plans to organize what has to be studied and when. The material is leased to you by BJU Press for an academic year. You can mail it back to them before the next year.
Textbook Learning Program
This program has completely text-based learning materials. If you want to reduce the amount of time your child spends in front of screens, you can opt for this program.
However, this means that you will have to spend more time with your child. You will be their teacher for all the lessons.
For example, parents spend 1 hour with their child enrolled in the online program. You will have to spend up to 2-3 hours with your kid with this program.
A teaching guide is included in course materials to help you use it properly. You could also buy the teacher s manual that can help you effectively deliver the content to your kids.
These can help you follow the scope and sequence for each course according to the curriculum.
Is Bob Jones Curriculum Common Core?
Bob Jones' Curriculum uses course materials published by the BJU Press. The BJU Press does not strictly comply with the Common Core Standards. However, it meets most standards.
For those who don't know, the Common Core Standards are a set of standards that define what the student should know by the time they reach Grade 12.
It outlines what the student should be able to do in Math, English, Science, and Arts by the time they reach high school. It sets the scope and sequence for curricula that all educational institutes must comply with.
It is generally recommended that a curriculum meets the Common Core standards. This ensures that students have the required knowledge to cope with the high school level of studies.
The BJU Press has a pretty strong stand when it comes to being compliant with Common Core Standards. They clearly state that they will not alter any course material to comply with any of the standards.
They claim that their course material and textbooks are academically excellent and comply with most of the standards.
So does that mean that Bob Jones' Curriculum is not Common Core compliant? Well, not really; most standards are met without having to make a conscious effort.
As the BJU Press strongly disagrees with the idea of the state interfering with the educational curriculum, it does not make any efforts to comply with them.
Since the BJU Press supports Christian education, they approach the standards from a biblical standpoint and handle it that way.
You may be interested in: Ron Paul Curriculum Review

Why choose Bob Jones Curriculum?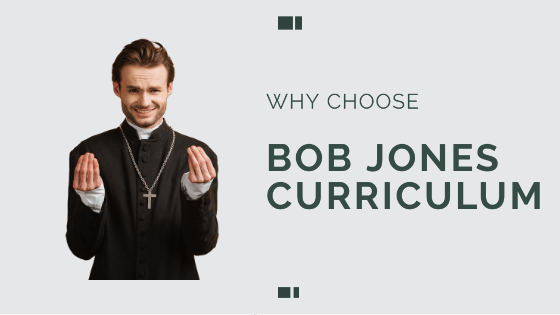 There are pros and cons to everything. The same goes for this curriculum. Let's review the pros of this program first:
Bible-based Curriculum
Most parents prefer the Bible-based curriculum and learning materials. This form of education keeps their kids in touch with religion. This is done alongside learning core subjects like hard and soft science, English, Math, etc.
The BJU Homeschool curriculum and the BJU Press aim to approach science subjects from a biblical point of view, helping to incorporate biblical studies in it.
If you support the Christian worldview, Bob Jones' Curriculum is the perfect choice for you.
Short Comprehensive Video Lessons
The video lessons provided to the students are very captivating and interesting. The videos are short 5-10 min videos. Even children with below-average attention spans manage to watch them till the end.
This is particularly important in lower grades such as K3 to 3-4th grade. This is the time children have to be really pushed towards learning. A long 1-hour video will have the exact opposite effect.
Many parents have found these videos informative and well presented. Most videos end by giving students instructions to complete an exercise. This way, they practice what was taught in the video from the textbook.
Screen-sharing option for parents
There is a screen sharing option available to the parent or home educator. They can use it to monitor and review the progress of their kids in each lesson.
A complete record of the tests and quizzes of the student is maintained. Parents can even manually check the auto checked tests. They can give their kid partial credit for concepts, even for wrong answers.
The Downsides of BJU Curriculum
The BJU Curriculum has excellent course content and reading material. It is provided by the BJU Press and is very comprehensive.
However, nothing can be perfect. The BJU Homeschooling Curriculum has a couple of cons.
Let's review and see what they are.
Relatively Expensive
All the quality content and comprehensive material you get has a price tag on it. Comparing with similar programs (like Abeka), the BJU curriculum might come out on top.
However, this does not mean that it isn't good value for money.
If you wish to provide your kids with quality education, you need to buy all the course content. Take the teacher s manual, for example.
The BJU Press recommends that you buy the manual to make your teaching more effective. The manual will cost you extra.
Things like these bring the overall cost of the program higher than other homeschooling curricula.
Time-Consuming for the parent
The amount of time parents spend with their kids daily differs according to the learning program they choose.
However, the amount of written work assigned for each subject is substantial. It can sometimes get overwhelming.
The videos are short and keep the student involved only as long as they are playing. The rest of the time, you are the teacher.
An effort needs to be put in to give your kids the level of education the curriculum intends. Courses like Math and Science require practice. Hence, they need more attention from parents.
However, this does not mean that you have to be with your child all the time.
Bob Jones Curriculum Review Summary: Is BJU the best curriculum for your child?
In this curriculum review, we presented all the facts and information required to make an informed decision. It is now up to you to find and choose what is best for your kid.
You should definitely consider this program if you want your child to study according to the Christian worldview.
The curriculum promises high-quality education and comprehensive courses from primary (K3) grade level to the high school level. Courses such as English, Math, Science, Bible, Spelling, Vocabulary, Heritage Studies, etc., are available.
You can either have your child study online using DVDs or work entirely based on textbooks. You are your child's teacher, so it is up to you to decide how the curriculum advances.
Many parents find the videos to be short and well presented. This keeps students involved till the end, conveying the information effectively.
However, the high-quality curriculum comes with a hefty price tag. Here it depends on whether you can afford this program.
If you can, Bob Jones' homeschool curriculum is one of the best Christian curricula out there, with a good deal of positive reviews by parents of currently enrolled students.

FAQs
Is Bob Jones University a good school?
Well, that is for you to decide. The purpose of this curriculum review is to state all the information there is about the BJU Homeschool Curriculum.
As mentioned above, the course materials are prepared by the BJU Press, a reputed firm in this industry. It is now for you to study the scope and sequence of the courses offered and how your child will respond to this learning style.
You can on the internet, parents' reviews who have currently adopted the curriculum for their child.
Is BJU Homeschool accredited?
No, the BJU Homeschool curriculum is not accredited. Why? You'd ask. Well, a school or institution can be accredited, a curriculum cannot. A curriculum is not required to be accredited, so you shouldn't be too worried if a curriculum is not.
BJU Homeschool Curriculum vs. Abeka; which is better?
The BJU Homeschool Curriculum and Abeka Curriculum are often compared as they are both curricula that support the Christian worldview. The BJU Curriculum is favored by parents over Abeka and has more positive reviews. There might be many reasons why this may be so.
First of all, there is a difference in the style of content delivery. The BJU Homeschool Curriculum features short videos. Abeka has one-hour long videos, which can make the students lose interest.
Some parents even found Abeka more assignment-intensive. There were a greater number of assignments and more busy work as compared to BJU Homeschool.
Abeka Homeschool curriculum is less expensive than BJU Homeschool.